Milan and Adidas Football unveiled the new 2017-18 away kit. It combines some of its history in a modern, contemporary and urban style.
With this new kit, Milan unites a glorious past with a new spirit of creativity. The new kit maintains the aesthetic legendary DNA of the club by integrating retro graphics into a modern settings.
Adidas Football has created a graphic design that narrows the gap between the past and the present, based on a continuous repetitive logo in the form of "M". This inspiration comes from the kits of the 1982-83 and 1983-84 seasons.
In addition to the new style, the new away kit celebrates the past success of the rossoneri – namely the red stripes that were featured in the Champions League victories in 2002-03 and 2006-07. The collar and the sleeves pay tribute to the kit of 1966-67.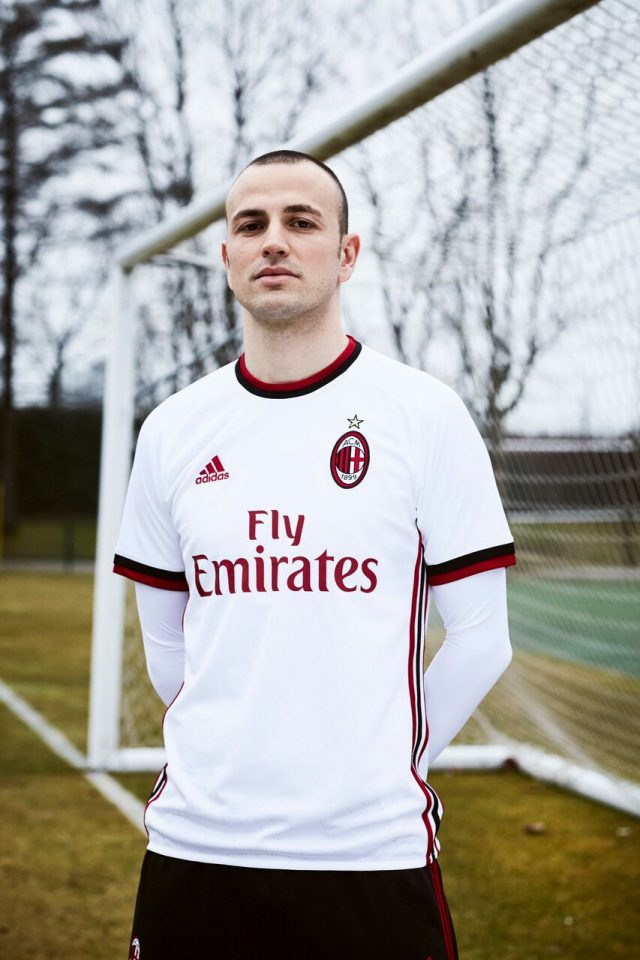 This new away kit will be available exclusively at Adidas stores and Milan's official store as of June 29th.