Cutting edge virtual reality technology, allowing football clubs to return players to match situations and for the injured to get 'match sharp', is being tested and used by top English and European clubs.
The technology, developed by Manchester-based company Mi Hiepa, is currently being employed by four Premier League clubs and teams in Italy and Germany are also trialling the platform.
For contractual and confidentiality reasons, the clubs cannot be identified but they include some of the biggest in the Premier League and Europe.
"We believe this is a revolutionary product that will help players come back from injury sooner, help players be more cognitively aware, help better decision-making on the field and prepare them for pressure situations during games," said Andy Etches, sporting director of Mi Hiepa.
The system allows a club to input their existing match data to recreate game situations which a player can then 're-enter' when he puts on the headset, with two small, light devices attached to his boots and shin pads.
The platform also features a series of drills which will allow players to practise their skills, such as passing, and develop their reactions and decision-making abilities.
That could be particularly valuable to players returning from injury lay-offs who would be able to sharpen themselves up to match speed without the risk of physical contact.
"We can do a range of no impact, low load, rehabilitation movements, where you have players going through the typical muscle memory rebuilding. We fire in all the neural pathways between the brain and the foot to ensure that the player is staying sharp during the period of recovery.
"It is reaction time that is lost typically and we ought to be able to limit that through daily interaction. We have been told that the loss of reaction time can be 60 percent during recovery and we believe that we eliminate that or drastically reduce that by putting players back into match situations," added Etches.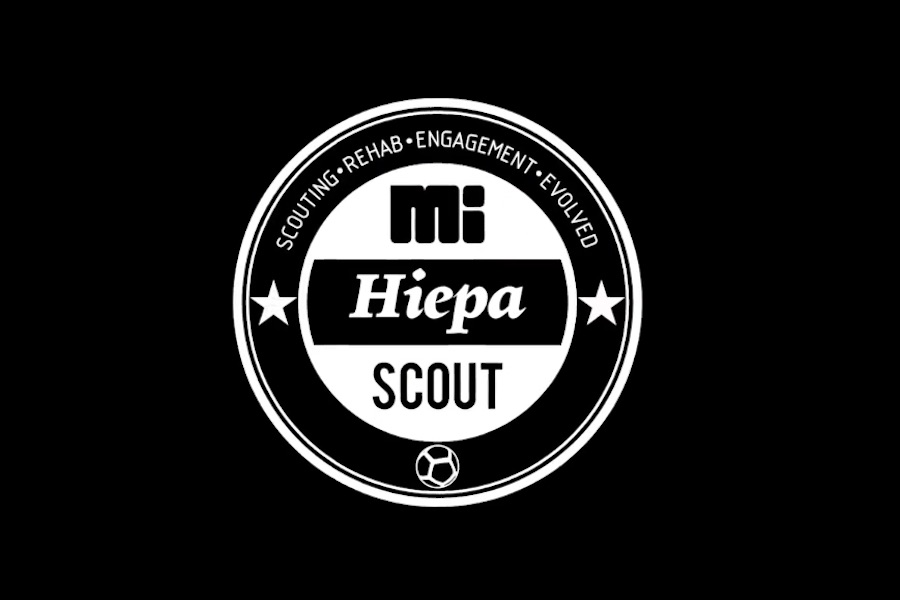 While designed for use by elite clubs, the platform developed by a team headed by Mi Hiepa development director Adam Dickinson, who previously worked for EA, the company behind the popular FIFA video game, could be scaled for individual players at home.
Mike Phelan, former assistant to Sir Alex Ferguson at Manchester United and an ex-player of the club, has used the platform and, through the Burnley-based company Sensible Soccer, of which he is chairman, is among those with distribution deals for the product.
"It is certainly unique and different," Phelan told Reuters, "I think most coaches would see advantages, small gains advantages, in using the system."
Phelan said one element that coaches find useful is being able to view situations from the player's perspective.
"It is interesting to be able to be the player. As a coach we talk to players and show them things but with this the coach can actually be involved in the scenarios that the players encounter," he said.
As well as 're-playing' situations, the platform allows for preparation for possible scenarios ahead of a game.
"You can programme the platform to show you a game, a certain situation or a certain player and then live it," he said.
While the contemporary football manager is now well used to dealing with sports science, analytics and other technological developments, Phelan believes VR could become established as part of the mix at clubs.
"You could use it at academy level, use it with injuries, use it with senior elite football players," he said.
"There are gains to be made in football, be that individually or collectively. We know the market today in football: everyone wants that little bit more, to be a little bit different and there is an opportunity with this system to develop something, create something and get the reward at the end."