Joey Saputo will have invested a total of €100 million in Bologna following the next cash injection required to cover expected losses in 2017.
But, together with CEO Claudio Fenucci, he remains committed to the challenge of making the club truly lucrative. In order to do so they need to increase their income by another €30 million.
This can be achieved either through transfer activity (as happened this summer with Diawara, whose sale will considerably diminish the losses reported in the next financial statement) or with a spending review, starting with a reassessment of player wages.
Don't rule out the club creating new revenue streams either; in strict order of importance, these would be through sponsorship, a new stadium, and merchandising.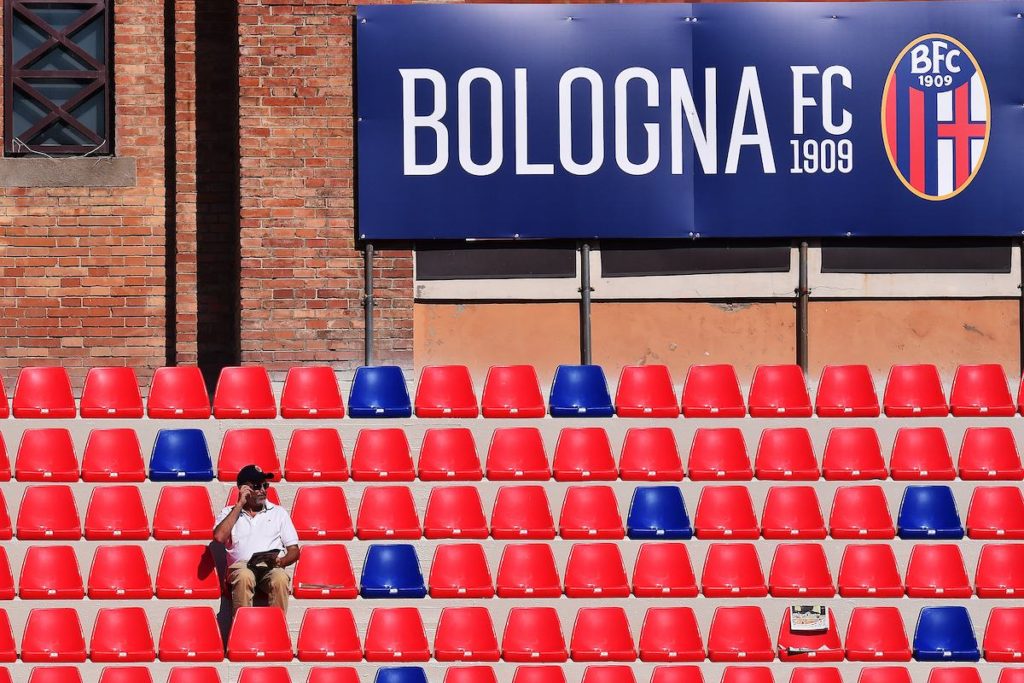 A lot of people are looking at what's going on at Bologna now, and the reason is very simple.
It's one thing to invest in clubs like Milan, Inter or Roma. However it's quite another thing to invest in major cities and clubs who have great football traditions but have a fundamentally provincial catchment area like Bologna.
This works elsewhere (look at the Premier League) both because there is a system that supports this (such as lucrative TV rights) and because – and this is a frequently overlooked aspect – the average fan is more inclined to spend money on his team (on accessories, replica shirts, or in the stadium) than in Italy.
In Italy, we have a lot of catching up to do – this is why Bologna are making waves on three fronts.
The first is the president who has used his own resources to make the club financially secure; the second is CEO Claudio Fenucci who is pushing for the Lega to implement reforms and new regulations (primarily in relation to TV rights and the number of teams in the league) which will allow the club's project to progress; and the third is for a new stadium, which the club are working towards together with the city of Bologna and its businesses, who represent potential future investors.
These are the three challenges that anyone who wants to invest in Serie A needs to take into account: ample funds (essential), an efficient governing body that targets growth throughout the league, and real estate assets (a stadium) which can support the club's sporting project.
Income from sponsors of more than €10 million in 2016/17
Bologna's figures show that their sponsorship doubled in the 2015/16 season, passing the €8 million mark, and this season this aspect of their income is expected to be between €10 million and €11 million, which would position the club just behind Fiorentina and the other big Serie A clubs.
The crux of the matter is therefore the stadium. At the moment, the club is facing the problem of building the stadium in an area that needs to be regenerated, but a more pressing issue than the bureaucratic process is the necessity to bring in new partners (i.e. investors) who believe in the project.
In other words, Saputo needs to create a club that doesn't follow the 'rich patron' model that is widespread in Italy and is instead more of a joint venture with a top class managerial structure. Most of all, it needs to be able to generate significant revenue and make profits at year-end.
That is why the stadium project also needs a business plan – as the Bologna edition of today's La Repubblica reports – and as far as the Stadio Dall'Ara is concerned the club aim to move ahead on two fronts. The first is smart technology, in order to get fans connected and spend money through their smartphones, and the second (which has already begun) regards hospitality – the area and services at the Torre di Maratona have already been improved.
While the detail of the Rossoblu's situation is primarily of interest to Bolognesi, the management's overall plan is a real benchmark for Italian football from a strategic point of view.
Potential investors (particularly from abroad) who are able to enhance the value of calcio are out there, but they see football as a business – owners are no longer involved for social reasons but because of the undeniable tangible benefits it can bring.
Telling them that it is possible to make money in the medium to short term by investing in Serie A is the only way to make sure that their interest materialises, and thereby launch Italian football back onto the international scene.