The Juventus 2017-18 home kit is set to be released on June 7, 2017 but the jersey of the Bianconeri has been already leaked. As reported by Footy Headlines, when several pictures of the kit invade the Internet it is the clear signal that an official announcement will be made soon.
Recently, a new picture of Miralem Pjanić wearing the Juventus 17-18 was discovered online.
The Adidas Juventus 2017-2018 shirt is still sponsored by Jeep but for the first time the new 'J' crest will be applied on it. Calcio e Finanza reported further info on Juventus' revolutionary change of logo before.
The back of the Juventus 2017-2018 jersey features a broad black center stripe.
The shorts and socks of the Juventus First Kit 2017-18 kit are both white, with black Adidas stripes and a gold Adidas logo.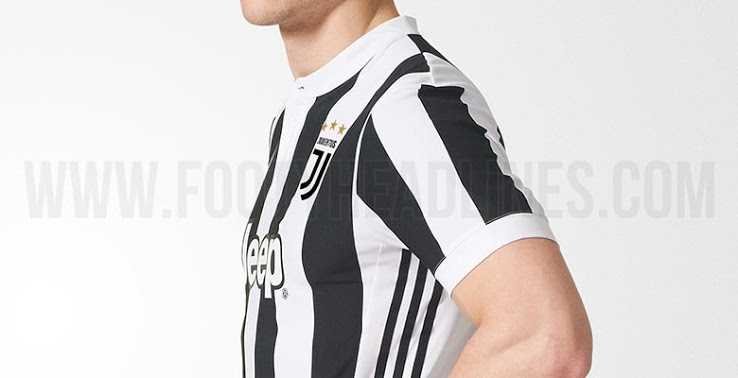 Calcio e Finanza previously reported info about Juventus' second kit 2017-18 that will be used in the away matches as well. With the second kit, Adidas wants to pay tribute to the Italian region Piemonte (the location where Juventus and Turin play).