Empoli have revealed plans to almost entirely rebuild their Stadio Carlo Castellani, expanding it to over 20,000 seats at a cost of around €25 million.
The ground's current capacity is around 16,800 seats, though it is rarely little more than half full – in the last three seasons since they returned to Serie A in 2014/15, their average attendance has been around 9,400.
However the redevelopment will help to bring fans back to the stadium, and will see all stands completely covered and brought 7.5m closer to the pitch on all sides. There will also be a club museum, and 20,000 square metres (out of the project's total 32,000 square metres) set aside for parking.
Only the Tribuna Maratona will remain from the original ground: the Curva Sud and the Curva Nord will be demolished first, followed by the Tribuna Centrale.
The Tuscan club originally presented their plans for a €12 million redevelopment back in August 2015, but it was criticised by the mayor for not being a viable project.
The plans have now been reworked – only the fact that the Tribuna Centrale will be completely demolished remains from the original plans – and although the costs have doubled, the club are confident that the new project will go ahead.
"You will notice that, unlike other Italian projects that we've seen, ours doesn't involve any sort of property speculation. No buildings other than the stadium will be built," president Fabrizio Corsi explained, though – that said – it will include the construction of a new facility for the athletics club, who will have to be given a new home as the athletics track round the pitch will be removed during the works.
"Our project isn't about financial rewards, it's purely about sport. We're people of Empoli and we want to do something for the people of Empoli. We want to build a stadium that reflects the city in a good light, a cutting-edge structure that we hope will be brought to completion."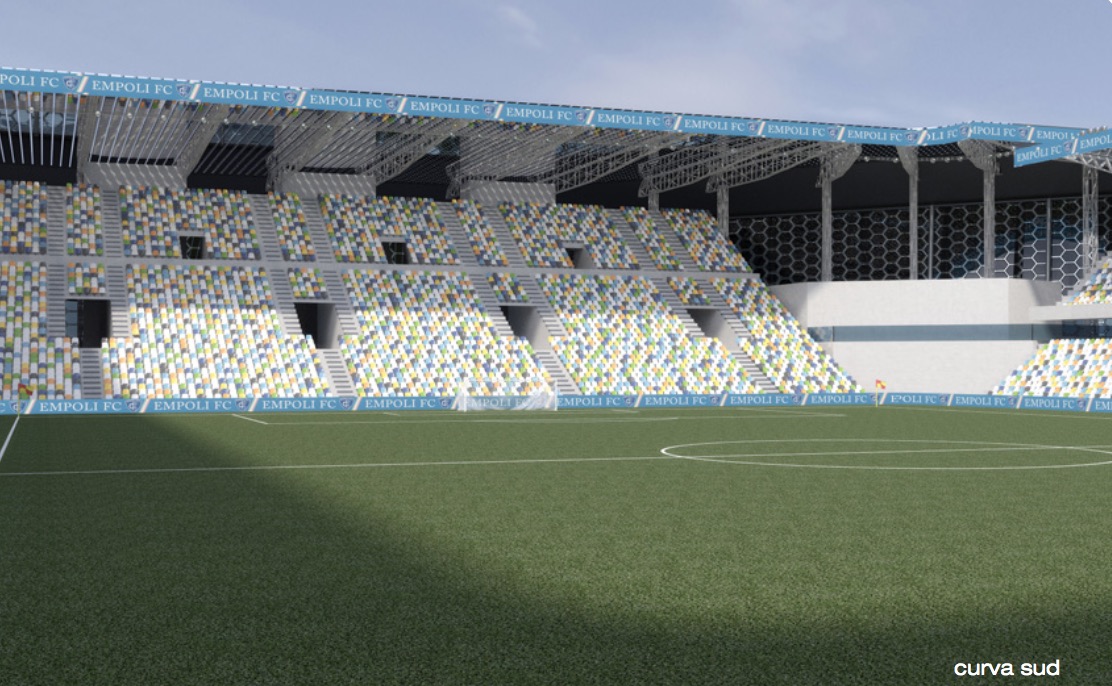 The project still has to pass a number of administrative checks and bureaucratic tests, but it is hoped that the first stone will be laid between November 2017 and February 2018. Ideally, the stadium will be ready to be reopened in time for the club's centenary year in 2020.