The German brand re-launched one of their most iconic football boots. Puma believes that King Torero, the legendary boots that Diego Armando Maradona wore at his first World Cup in Spain in 1982 35 years ago, could be appealing to football lovers.
Puma is definitely enormously scaling his business. Recently, Calcio e Finanza reported that the German multinational got the lead on social networks engagement overtaking its direct competitors Adidas and Nike.
The specialized portal Footy Headlines released stunning pictures of the Puma King Torero Black / Gold boots.
These boots feature a stunning black and golden design. The cleat comes with the same branding, writings and the same luxurious leather upper as the original boot.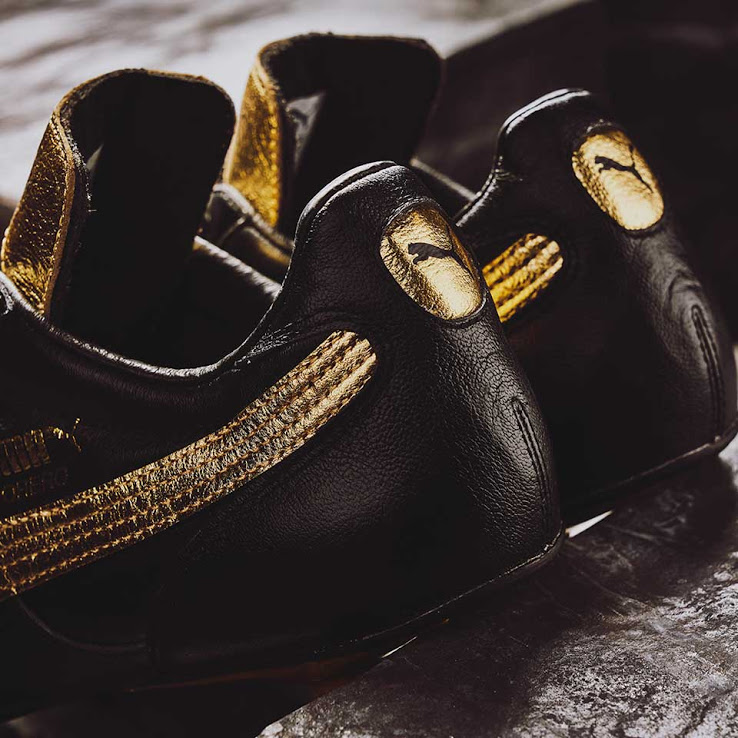 A strictly limited edition release, the Puma King Torero soccer boots retail at 210 Euro (210 USD).