After winning their sixth consecutive scudetto, their third Coppa Italia in a row, and earning the right to play Real Madrid for the Champions League trophy, Juventus are set to close their 2016/17 accounts – their seventh under the management of Andrea Agnelli – with a total turnover of more than €550 million and with strong increases in operating profits and revenue.
Using the Bianconeri's progress in the Champions League, transfers made during the 2016/17 season, and the last six-monthly report, Calcio e Finanza have estimated that Juventus could close their accounts with revenue of between €554 million and €560 million, inclusive of player trading.
Matchday revenue
In their six-monthly report for 2016/17, they recorded matchday revenue of €27.74 million (up from €20.05 million in the first half of 2015/16). This increase of €7.68 million, according to Juventus' six-monthly report, is principally down to the money earned (€6.18 million) from friendly matches in pre-season.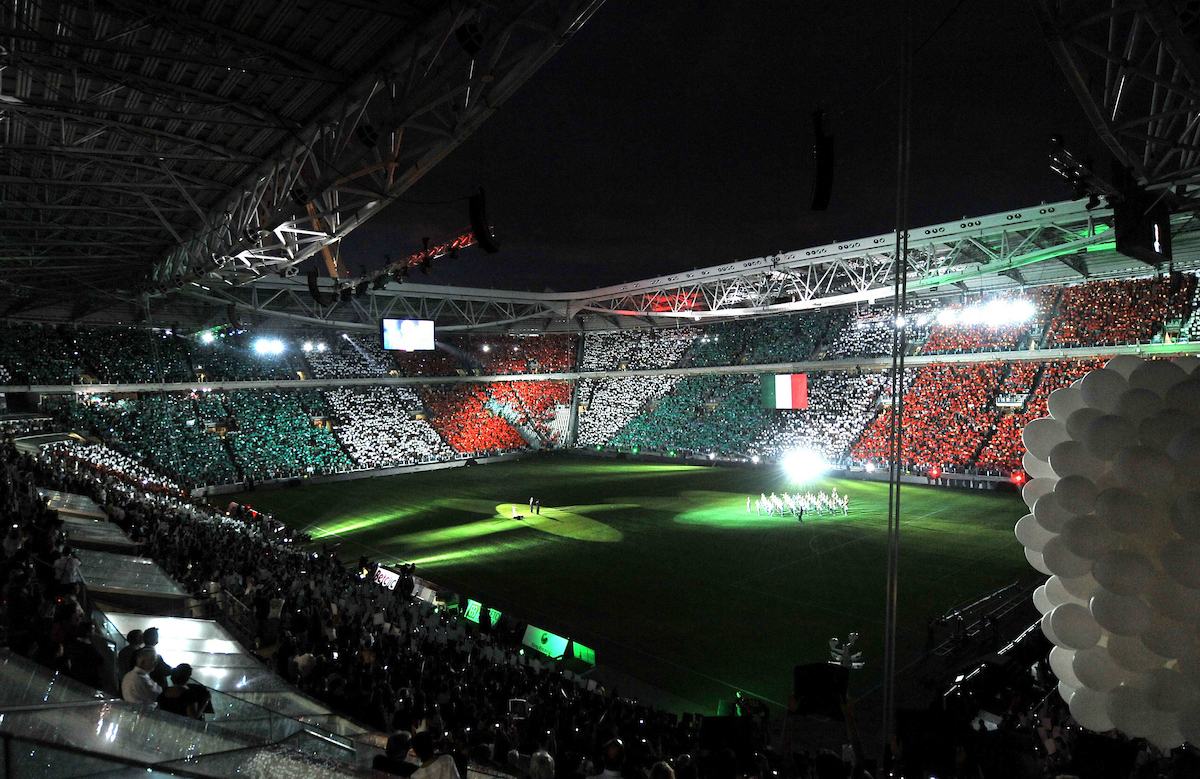 In the second half of the season, according to match reports for the Bianconeri's home matches in Serie A, the Coppa Italia and the Champions League up to 30th April 2017, their matchday income comes to €33.3 million (€23.61 million in the equivalent stage of 2015/16). This increase is partly down to more games played at the Juventus Stadium in the Coppa Italia (three in 2016/17, compared to just one in 2015/16) but primarily due to a higher number of Champions League matches.
While Juve earned just €2.89 million from Champions League ticket sales in the second half of 2015/16 after being knocked out in the Round of 16 by Bayern Munich, the three home games in the knockout phase of the 2016/17 Champions League have brought around €10.9 million into the Bianconeri's coffers, €4 million of which (a record for the Juventus Stadium) came solely from the game against Barcelona.
They should bring in another €1.7 million from the Coppa Italia final, where they beat Lazio in Rome's Stadio Olimpico. Meanwhile, the Champions League final in Cardiff should be worth another €3 million in terms of ticket sales alone; this revenue is allocated to each finalist by UEFA.
In all, matchday income for 2016/17 should therefore amount to around €65.7 million (€43.66 million last year and €51.36 million in 2014/15).
TV revenue
In terms of the revenue from TV rights for Serie A and other national competitions, considering the multi-annual nature of the agreement between the Lega Calcio, Sky and Mediaset and given that they are distributed in a similar way to last year, it has been estimated that they will earn the same amount of revenue – €116.6 million – as last year from TV rights, as well as for "other income from media rights", equivalent to around €2 million.
As regards revenue from TV rights for the Champions League, Juventus, thanks to reaching the final, are already assured of bringing in €108.7 million through prize money and the market pool, and this figure could rise to €113.7 million if they win the Champions League.
The total amount of revenue from TV rights will therefore be between €227.3 million and €232.3 million.
Sponsorship revenue
In the first half of the season this came to €36.44 million, up €2.27 million "due to new sponsorship agreements". For the whole 2016/17 season, based on data from previous seasons, it's reasonable to assume that the first six months' total will double to €72.88 million.
Revenue from sales of products and licensing
In the first six-monthly report this came to €9.2 million (€6.78 million in the first six-monthly report of 2015/16). We expect that this source of revenue, linked to the management of merchandising and licensing, is worth at least €18 million (€13.5 million in 2015/16). The management costs associated to this source of revenue are estimated in the section of the analysis devoted to costs.
Other revenue
This includes revenue from other commercial initiatives, income recognised by the Lega Calcio, indemnities and insurance revenue, and fees from FIFA/UEFA for players called up to their national teams.
In the first six-monthly report this came to €12.5 million. We have cautiously estimated this to be €21 million for the full year, slightly under the average of the last five financial years, but it could be higher.
Revenue from player trading
Income from player trading (profits on player sales and fees for players loaned to other clubs) should equate to €149.98 million, excluding associated costs (in the below table the profit made on Pogba doesn't include the €26.154 million which was mainly paid to Mino Raiola and which was accounted for in their costs).
In the first half of the season, Beppe Marotta and Fabio Paratici generated income of €121.76 million from player trading. Of this total, around 80% comes from the gross profit of €96.49 million made from the sale of Pogba to Manchester United, and 13% from the sale of Morata back to Real Madrid.
The deals completed in the second half of the season, including profits on sales and loan fees, should equate to an additional €28.22 million. Looking at profits on player sales in detail, according to Juventus' official statements these amount to €24.9 million: €19 million for the sale of Coman to Bayern Munich, €3.7 million for Zaza to Valencia, and €2.2 for Hernanes.
Income from loan fees in the second half of the 2016/17 financial year should come to €3.32 million: €2 million from Valencia for Zaza, €0.992 million from Bayern for Coman (€5 million was paid in 2015/16 and €1.008 million in the first half of 2016/17).
Total revenue
Based on these figures, it can be expected that Juventus' total income should be either €554.8 million or €560 million, depending on the result of the final in Cardiff.
Costs
The surge in the club's income in 2016/17, primarily down to profits on player sales and progress in the Champions League, has offset a considerable increase in costs, which could also have an effect in the next financial statement. There is also no guarantee though that they will be able to replicate their golden year in terms of their revenue next season.
When also considering performance-related bonuses (€20.16 million in 2015/16 and €24.94 million in 2014/15), the total cost of contracted players in 2016/17 could rise as high as around €206 million, an increase from the €197 million of 2015/16.
This increase on the cost of contracted players is only marginally down to Paulo Dybala's contract renewal, whose net wage has risen from €3 million to around €7 million, which amounts to a gross expenditure of €12.6 million per season for Juventus.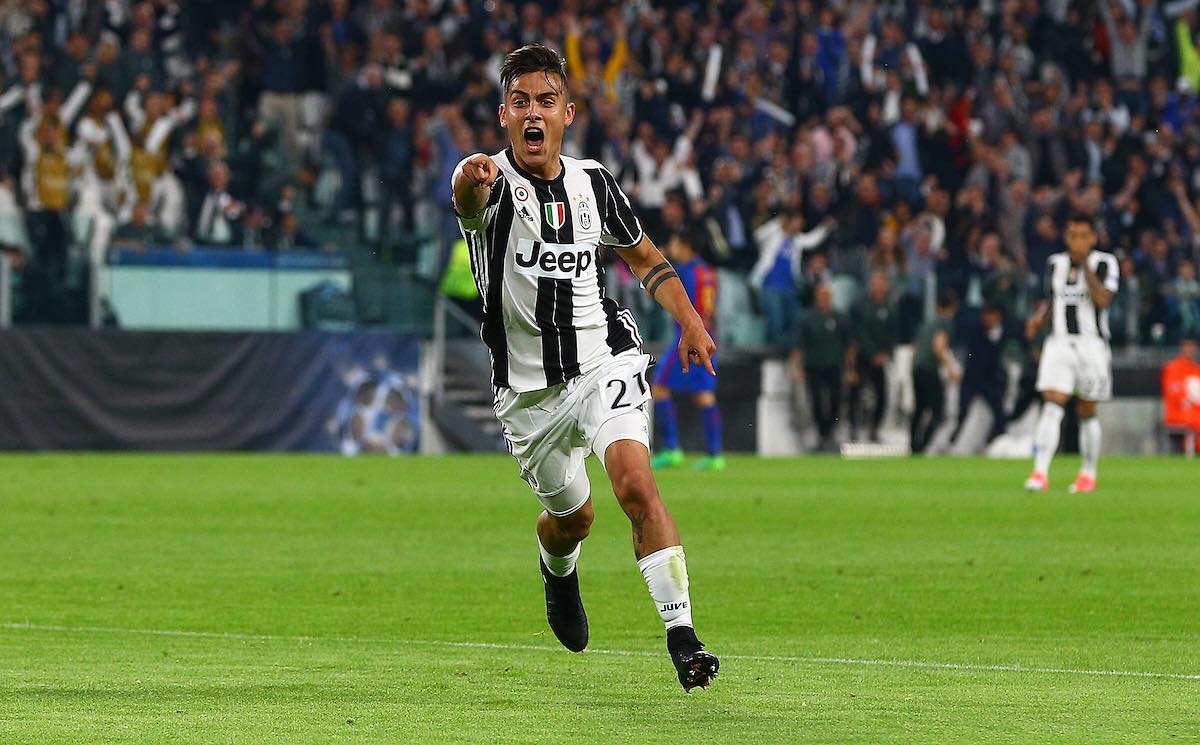 The renewal was actually signed in April, so the wage increase should therefore only be valid for the final part of the season.
The major increase was, instead, due to player amortisation, which should come to around €80 million due to the sizeable investments made in the summer (€157 million was spent in the transfer market in total), primarily on Higuain (€89.37 million), Pjanic (€32.1 million) and Pjaca (€28.59 million).
Another important factor in Juventus' 2016/17 financial statement will be other expenses incurred for player management.
This came to €10.94 million in the accounts for 2015/16, and includes expenses such as loan fees for incoming players (€5 million plus €4 million in bonuses to loan Cuadrado from Chelsea, €3 million to loan Benatia from Bayern, and another €2.38 million for "other" players), equivalent to €14.38 million, and non-capitalised "ancillary expenses on players' registration rights", the value of which has therefore not depreciated.
In the first six-monthly report, this factor came to €31.83 million, which was primarily down to the "commission" paid to Mino Raiola for his role in the sale of Pogba to Manchester United.
Calcio e Finanza estimate that these additional expenses on player management will come to a total of €46.21 million. This could end up being slightly higher, due to Dybala's renewal.
When Juventus decided on their strategy of managing licensing and merchandising internally, this resulted in a new cost – taking effect from the 2015/16 financial year – on purchasing products for sale (€4.34 million in the last financial year), plus an increase in the cost of paying staff to handle this new activity.
In the first half of the 2016/17 financial year, purchasing products for sale cost around €4 million. We can therefore expect this to double to around €8 million when considering the year as a whole.
Comments
Juve are the first Italian club to exceed the €400 million threshold for ordinary revenue (excluding player trading) and the €500 million threshold for total revenue (including player trading).
This result is primarily due to a number of extraordinary factors:
The enormous profit made on the sale of Pogba to Manchester United;

The increased guaranteed Champions League prize money (compared to the period 2012-2015), due to the investment made by Mediaset to ensure exclusive broadcast rights for the period 2015-2018;

The fact they could split this increased pot of prize money with just one other Italian club (Napoli) after Roma were knocked out in the play-offs;

Their progress in the Champions League – which in 2016/17, including both matchday revenue and TV rights, has already earned the club €125 million (31% of ordinary revenue) – has been entirely down to performances on the pitch, which by their very nature cannot be guaranteed at the start of the season;

At a commercial level, despite their strategic decision to internalise licensing and merchandising activities, Juventus are still a long way from the level of top European clubs;

Investments made in the 2016/17 transfer market to reinforce the squad and to renew players' contracts, most of all Dybala, have increased overheads, will be a burden on Juve's finances next season, and there will be no guarantee that they will be able to match the revenue generated during the current financial period.
The possibility of Juventus selling a key player in the next transfer window should therefore not be ruled out, in order for them to boost revenues by making a profit on a player and, at the same time, reducing their personnel costs, as they have previously done in the past.